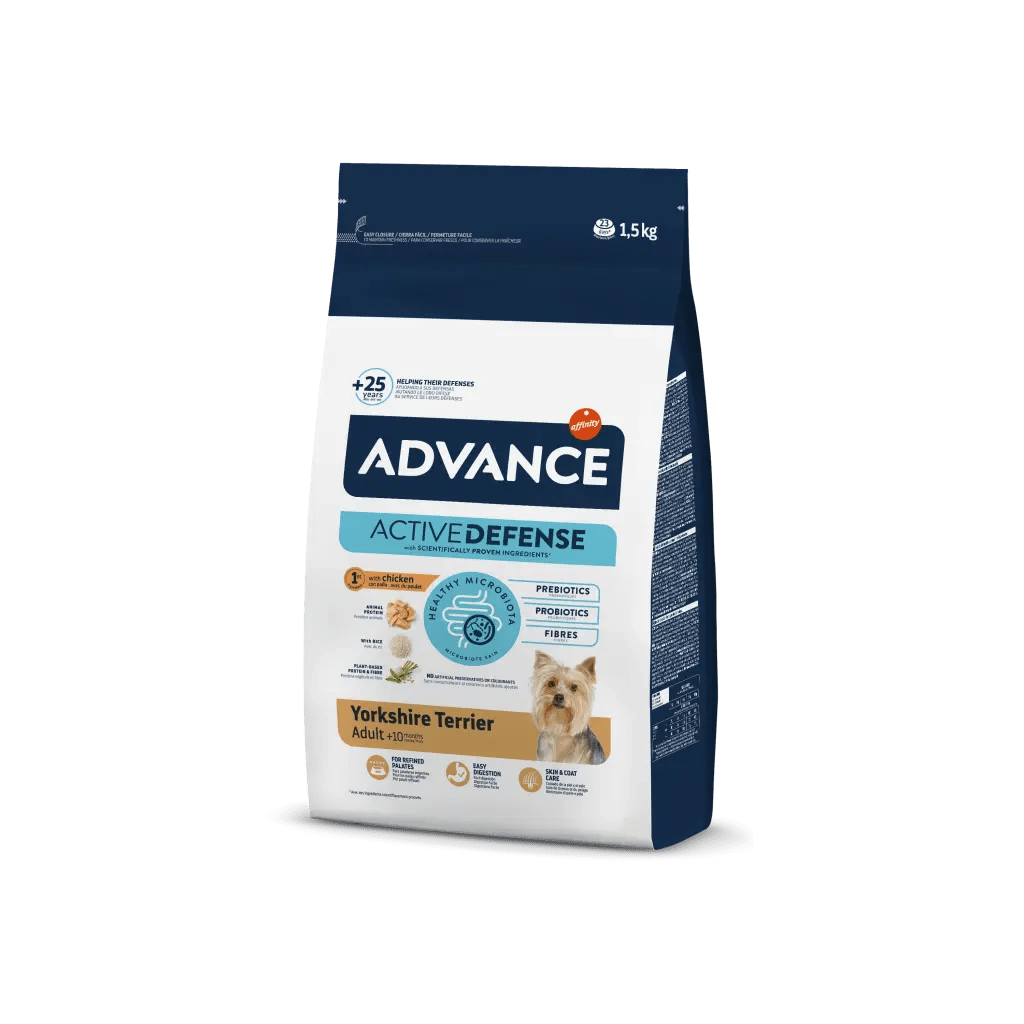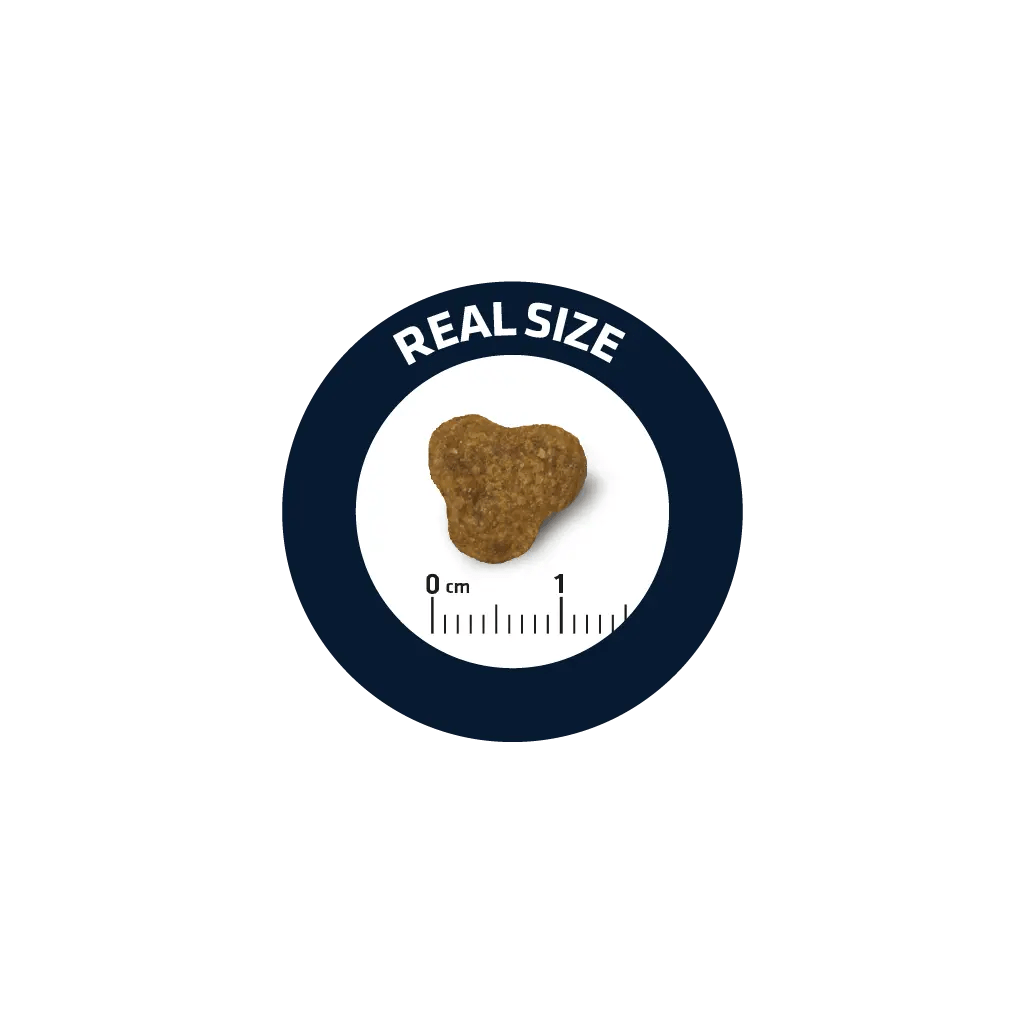 YORKSHIRE
For adult Yorkshires (>12 months)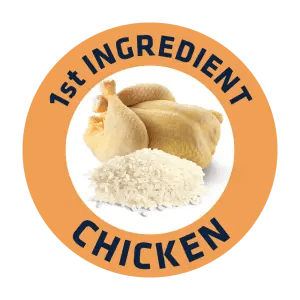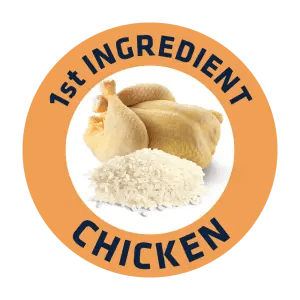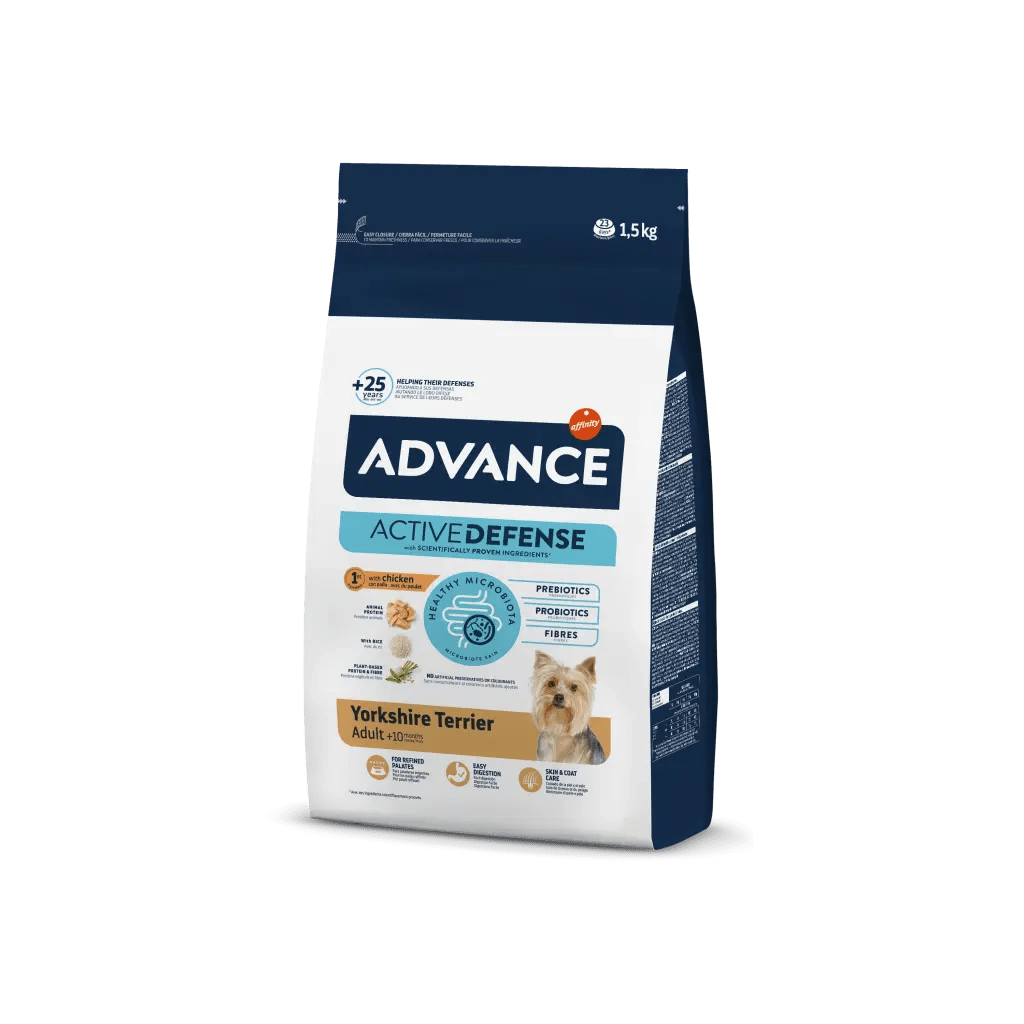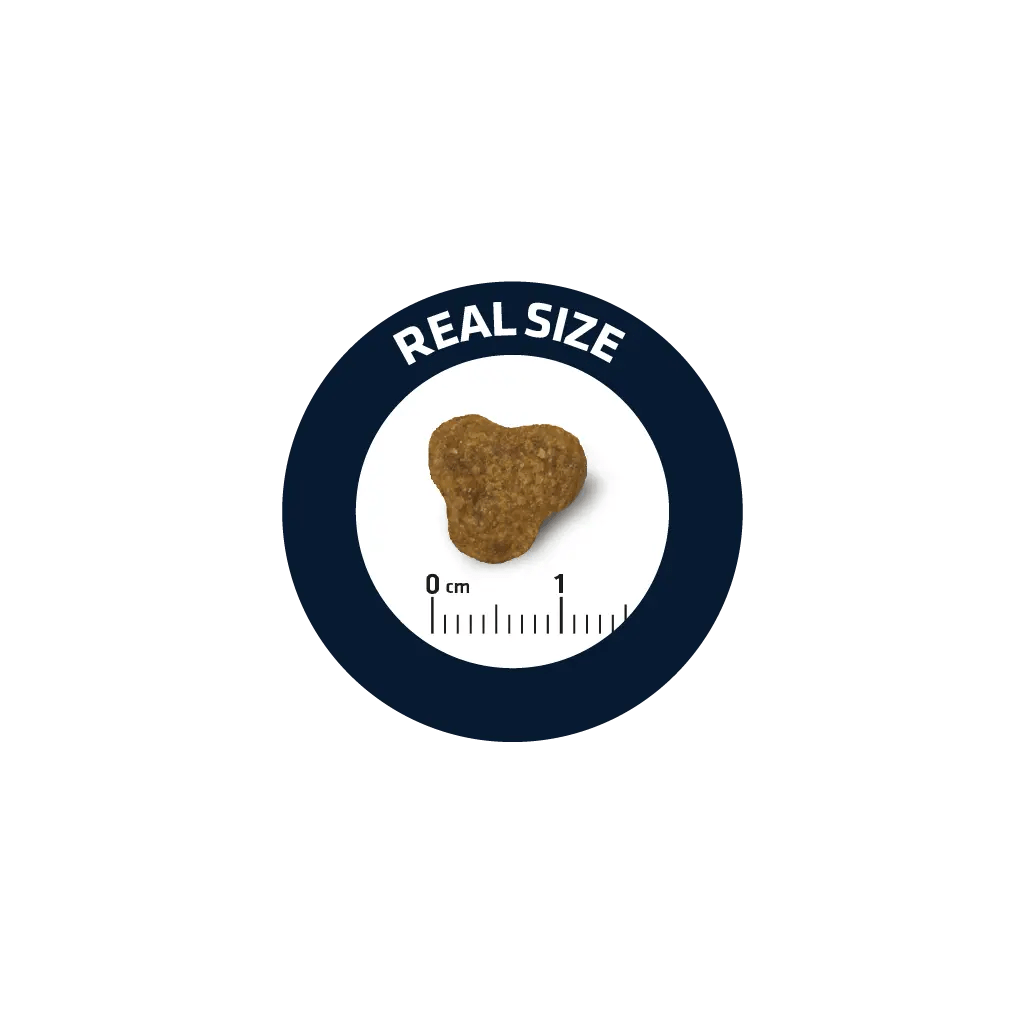 ADVANCE Yorkshire is a top-end, complete and balanced product that is specially formulated for adult Yorkshire Terriers.
Thanks to its vitamins and natural polyphenols, ADVANCE Yorkshire helps to strengthen the natural barriers and defences of your Yorkshire Terrier. In addition, it contains immunoglobulins and apple fibre to ease digestion, green tea and mineral substances to protect oral health, and ham and apple to satisfy the most sophisticated of taste buds.
Benefits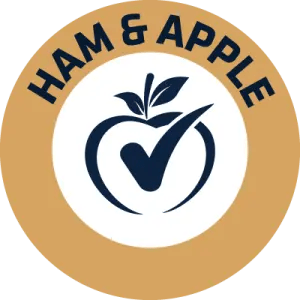 With delicious ham and apple to contribute to the great taste of the product.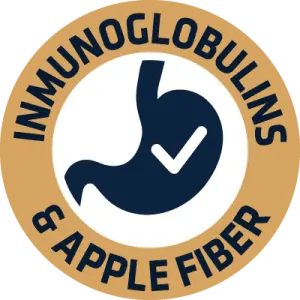 Active proteins and fruit fibre that contributes to a good intestinal digestion.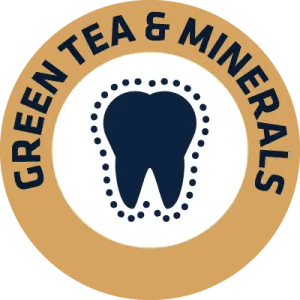 Dry kibble brush effect, green tea and pyrophosphates help prevent tartar build-up and promote good breath.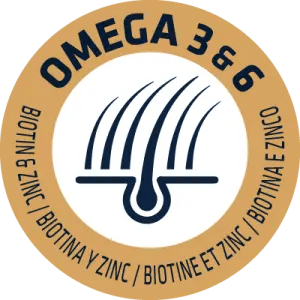 For healthy skin and silky and shiny coat.
Why Advance?
ADVANCE brings together science and high-quality ingredients in their dog foods, which have been carefully developed by veterinary experts. .
Our exclusive Active Defense formula helps strengthen your dog's natural defences and barriers
Discover the ideal sized portion of food for your dog

Puedes proporcionarle a tu cachorro tantas raciones como creas necesarias.
< Specify your dog's weight
Daily amount
0
* Estimated amount recommended for average activity levels. For more information see the pack..
At Advance we formulate our products with carefully selected, high-quality ingredients. ADVANCE Yorkshire has as its main ingredients chicken and rice, an excellent source of easily digestible proteins and carbohydrates
Chicken (19%) , rice (15%) , dehydrated poultry proteins , maize , maize protein , animal fat, stabilised with mixed tocopherols of natural origin , hydrolysed animal proteins , wheat , beet pulp , fish oil , potassium chloride , fructo-oligosaccharides , plasma proteins, natural source of immunoglobulins (0.4%) , tetrasodium diphosphate (0.29%) , calcium carbonate , salt , dehydrated ham (0.05%) , dehydrated apple (0.05%) , green tea (0.013%) , natural polyphenols (0.01%)
Ferrous sulphate monohydrate
260 mg (Fe: 86 mg)
Potassium iodide
1.9 mg (I: 1.4 mg)
Copper sulphate pentahydrate
33 mg (Cu: 8.8 mg)
Manganous sulphate monohydrate
123 mg (Mn: 40 mg)
Zinc sulphate monohydrate
407 mg (Zn: 148 mg)
Sodium selenite
0.2 mg (Se: 0.1 mg)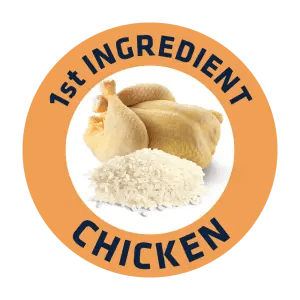 At Advance we formulate our products with carefully selected, high-quality ingredients. ADVANCE Yorkshire has as its main ingredients chicken and rice, an excellent source of easily digestible proteins and carbohydrates
Chicken (19%) , rice (15%) , dehydrated poultry proteins , maize , maize protein , animal fat, stabilised with mixed tocopherols of natural origin , hydrolysed animal proteins , wheat , beet pulp , fish oil , potassium chloride , fructo-oligosaccharides , plasma proteins, natural source of immunoglobulins (0.4%) , tetrasodium diphosphate (0.29%) , calcium carbonate , salt , dehydrated ham (0.05%) , dehydrated apple (0.05%) , green tea (0.013%) , natural polyphenols (0.01%)
Ferrous sulphate monohydrate
260 mg (Fe: 86 mg)
Potassium iodide
1.9 mg (I: 1.4 mg)
Copper sulphate pentahydrate
33 mg (Cu: 8.8 mg)
Manganous sulphate monohydrate
123 mg (Mn: 40 mg)
Zinc sulphate monohydrate
407 mg (Zn: 148 mg)
Sodium selenite
0.2 mg (Se: 0.1 mg)