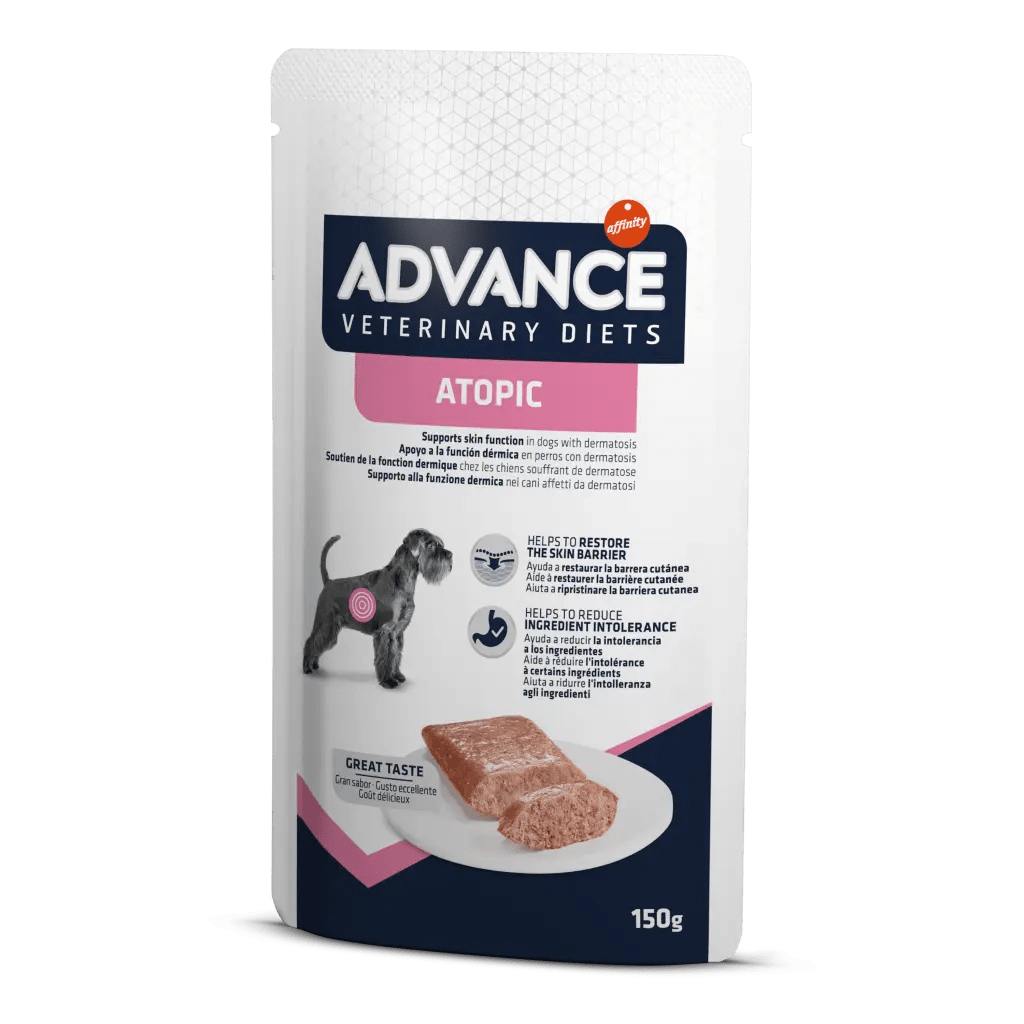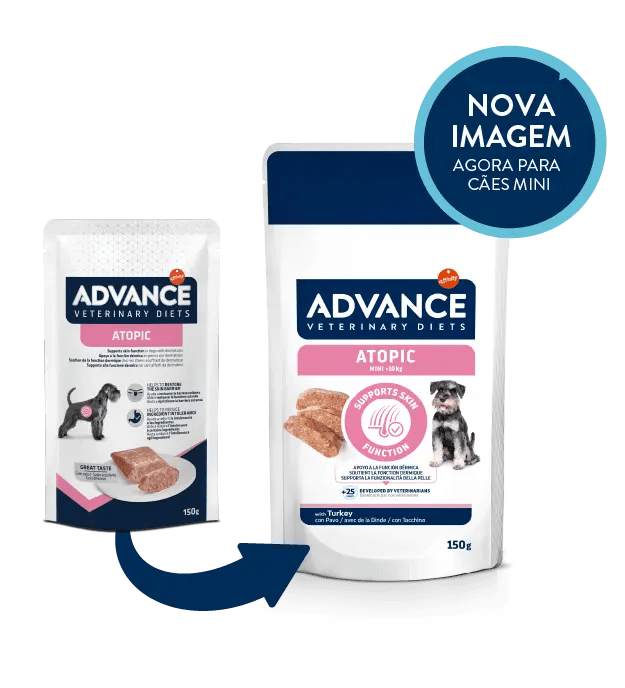 VETERINARY DIETS CANINE ATOPIC
Veterinary Diet for atopic skin problems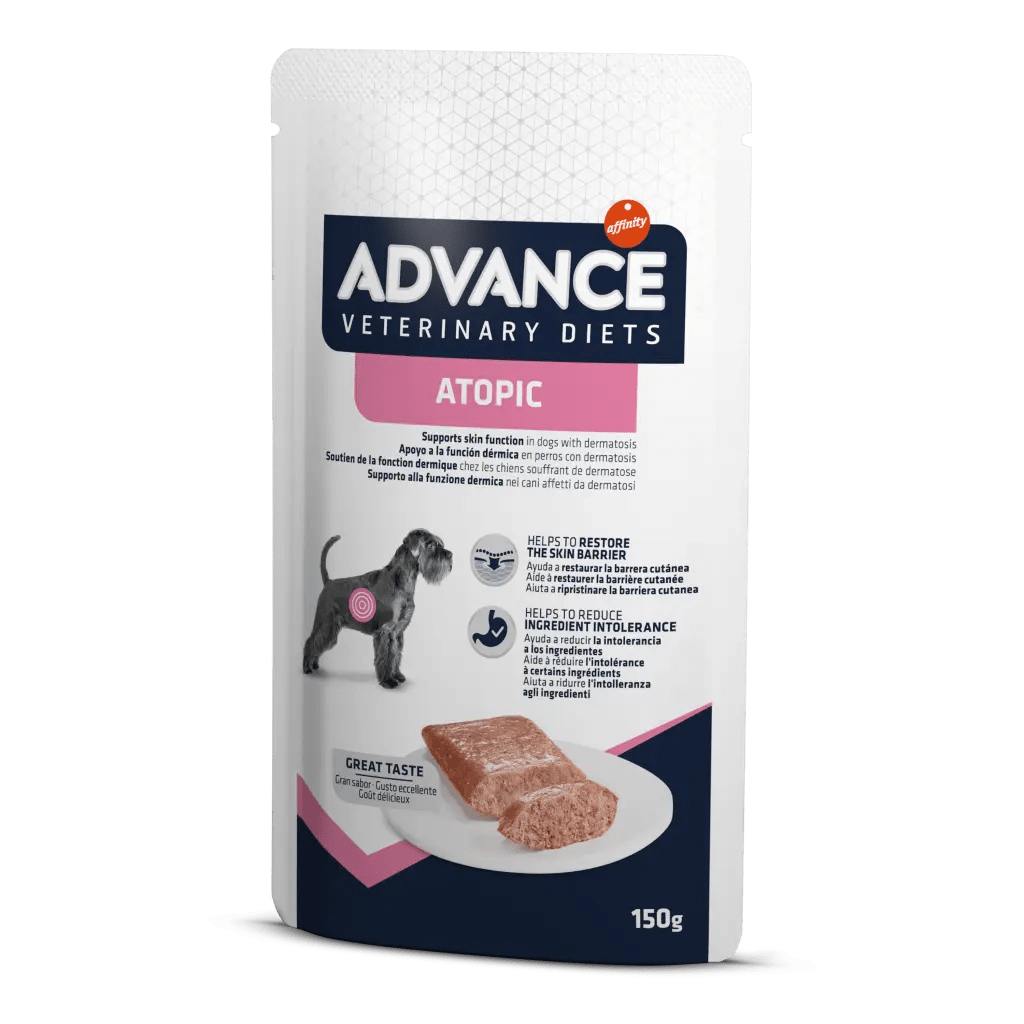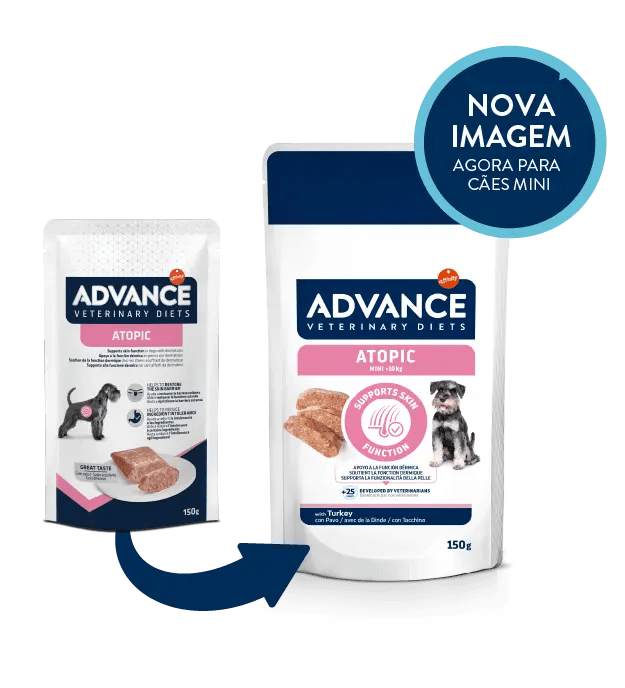 ADVANCE VETERINARY DIETS ATOPIC is a complete and balanced dietetic product, formulated to care for your dog's skin if it has dermatitis and to reduce intolerances to ingredients and nutrients.
Thanks to its formula, this product helps to restore the cutaneous barrier in dogs with atopic dermatitis and also to reduce itching, helping to control atopic outbreaks.
The ADVANCE VETERINARY DIETS ATOPIC formula also features turkey and rice as the main ingredients which help to reduce the risk of possible adverse reactions to the food.
VETERINARY DIETS CANINE ATOPIC

is a clinically tested food with proven results
Benefits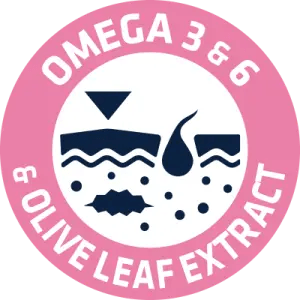 This extract helps to control the inflammatory process and maintain skin health.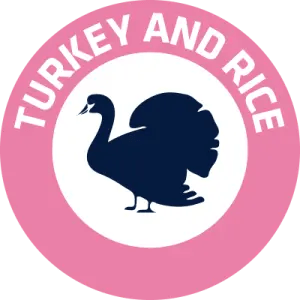 These ingredients reduce the risk of adverse reactions to food.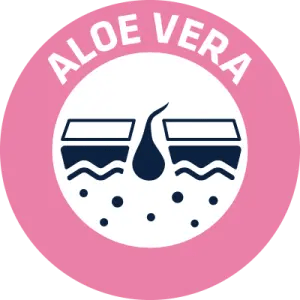 Helps restore and keep skin hydrated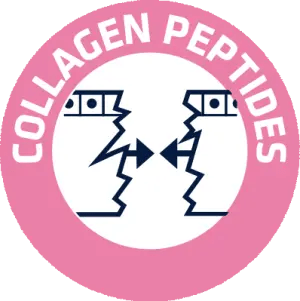 Help improve wond healing
Recommended daily allowances
| | |
| --- | --- |
| ADULT WEIGHT | POUCHES / DAY |
| 2 - 5 kg | 1 - 2 |
| 6 - 10 kg | 2,5 - 3,5 |
| 11 - 15 kg | 4 - 5 |
| 16 - 20 kg | 5,5- 6,5 |
| 21 - 30 kg | 6,5 - 8,5 |
| 31 - 40 kg | 8,5 - 10,5 |
| 41 - 50 kg | 10,5 - 12,5 |
Meat and animal derivatives (turkey 43%, hydrolysed collagen 0.6%) , cereals (rice 8%) , oils and fats , minerals , derivatives of vegetable origin (olive leaf extract 0.016%, aloe vera 16 mg/kg). , Main protein source: Turkey. Main carbohydrate source: Rice
1.7%
linoleic acid (omega-6)
0.08%
EPA + DHA (omega-3)
Meat and animal derivatives (turkey 43%, hydrolysed collagen 0.6%) , cereals (rice 8%) , oils and fats , minerals , derivatives of vegetable origin (olive leaf extract 0.016%, aloe vera 16 mg/kg). , Main protein source: Turkey. Main carbohydrate source: Rice
1.7%
linoleic acid (omega-6)
0.08%
EPA + DHA (omega-3)