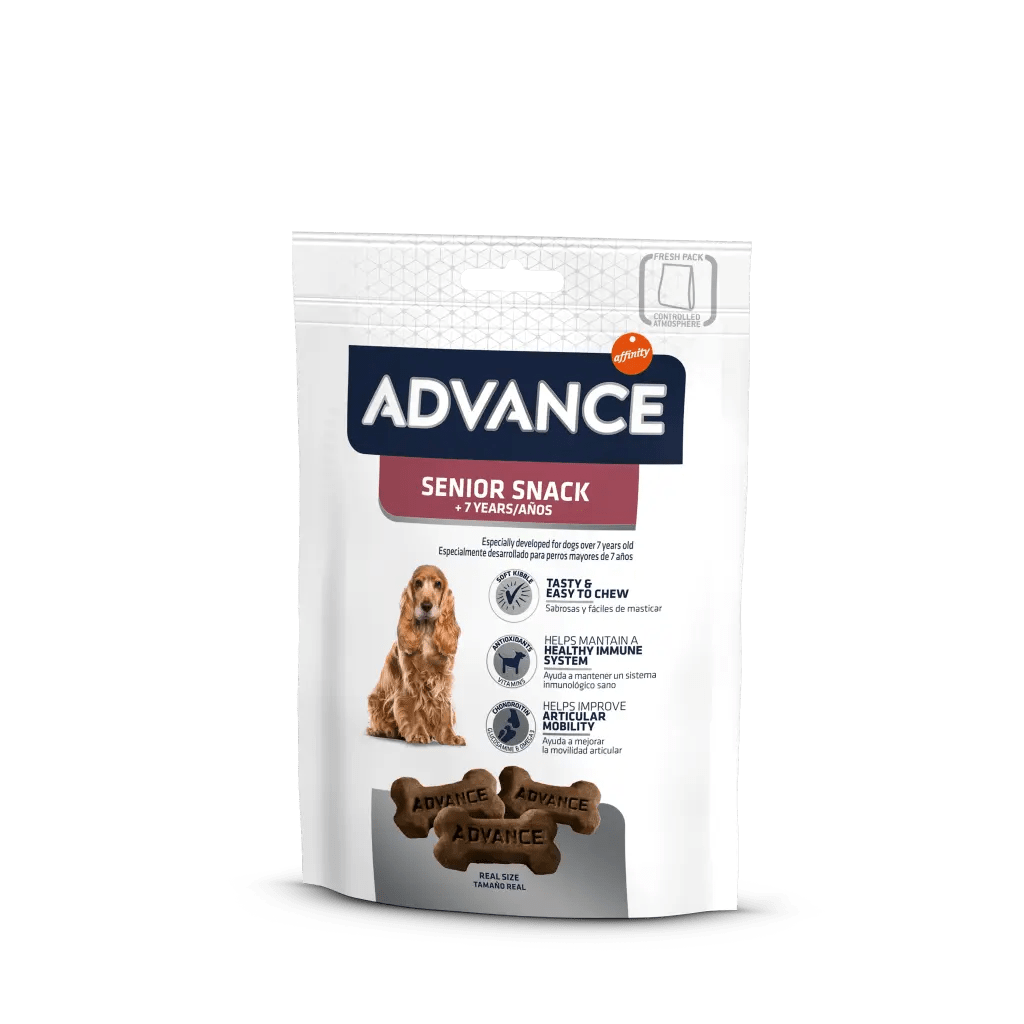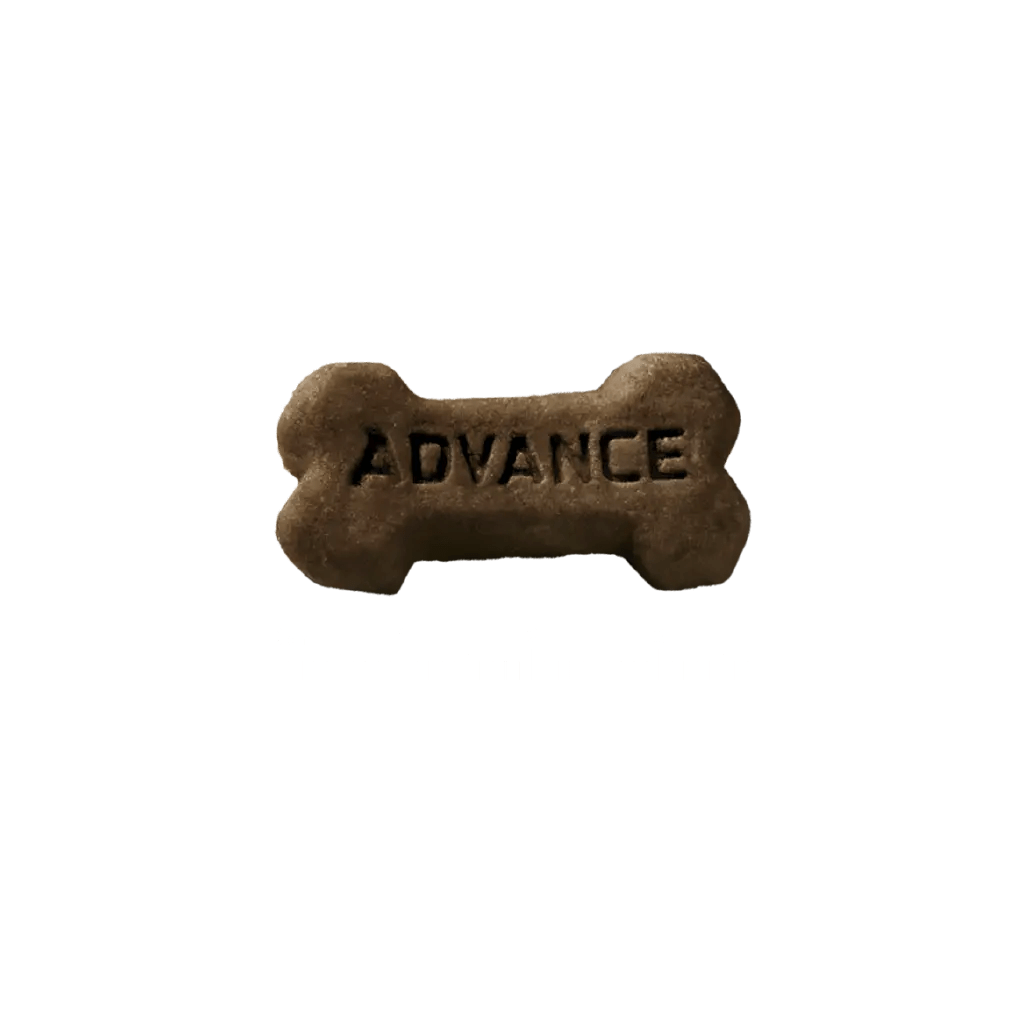 SENIOR +7 SNACK
Snack for senior dogs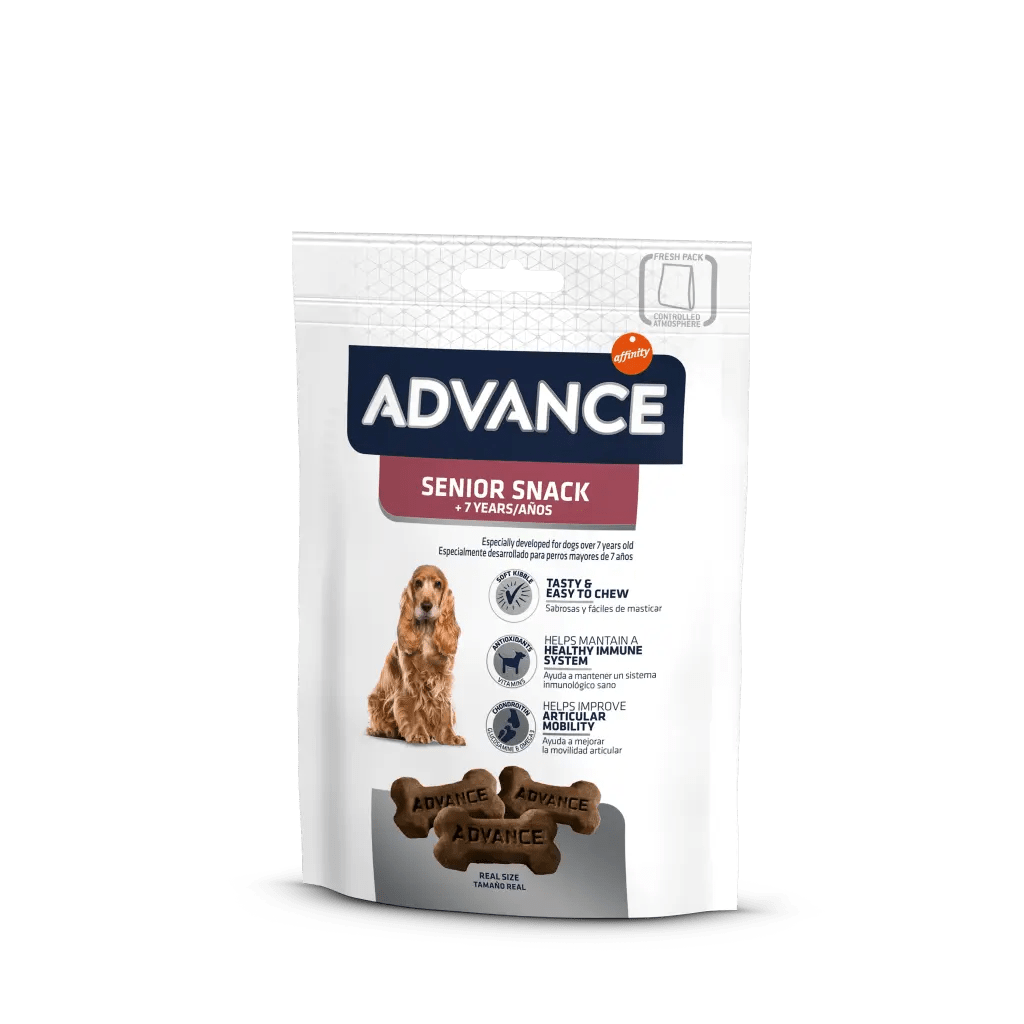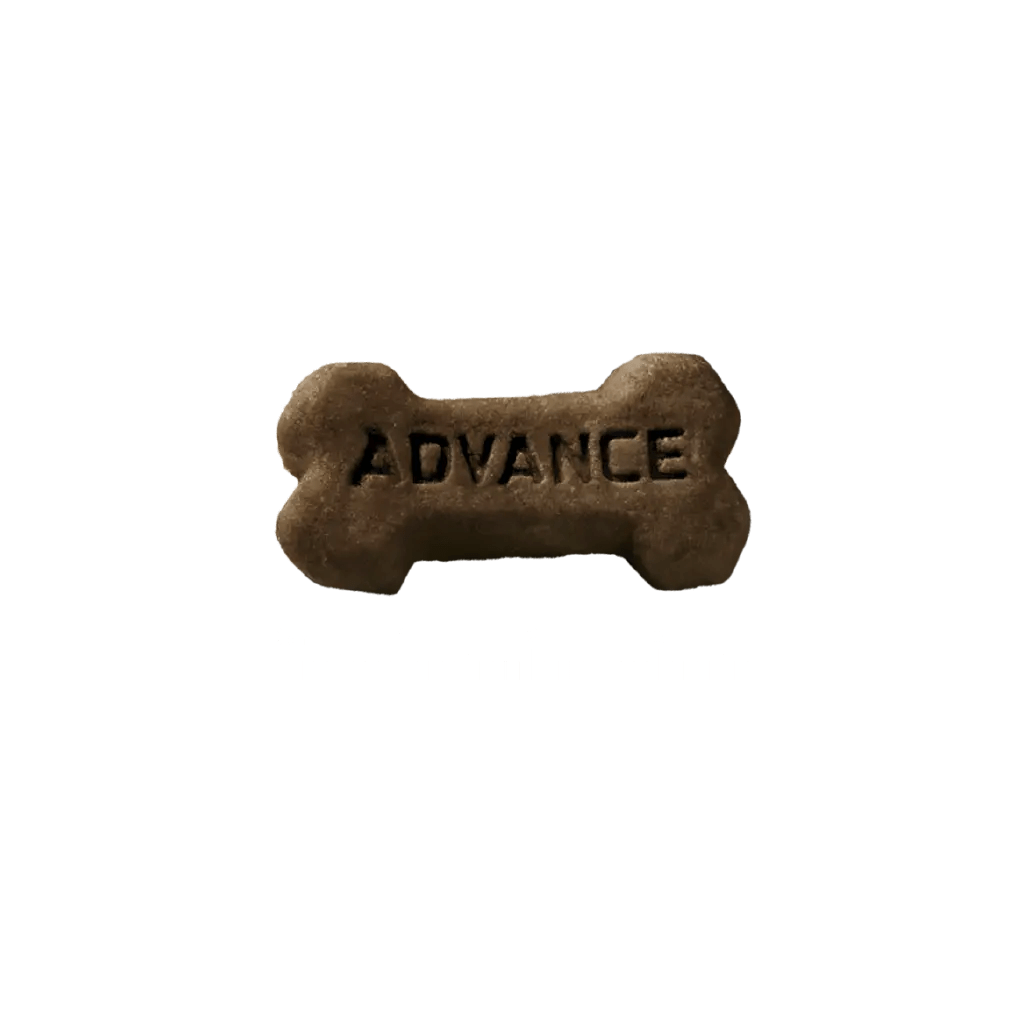 ADVANCE +7 Years Snack is a tasty and easy-to-chew biscuit that's ideal for older dogs. Thanks to its exclusive formula, it helps to maintain a healthy immune system, slow the progression of cartilage degeneration, and improve joint mobility in your dog.
Benefits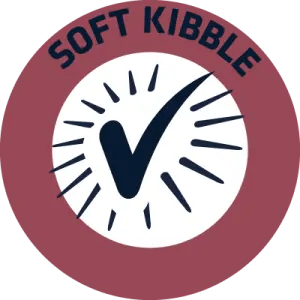 It is really easy-to-chew, thanks to its soft texture.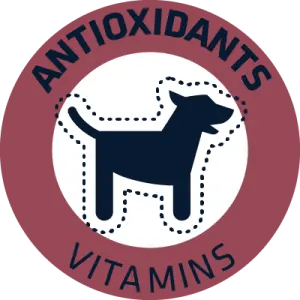 Helps to maintain a healthy immune system, thanks to Antioxidants and vitamins (A, E and C).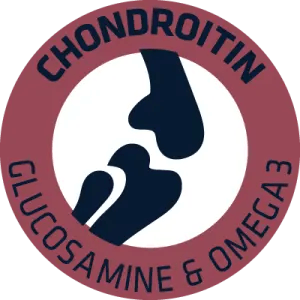 Helps to slow down cartilage degeneration and improve joint mobility, thanks to the combination of chondroitin, glucosamine and Omega 3.
Discover the ideal sized portion of food for your dog

< Specify your dog's weight
Daily amount
0
0
* Estimated amount recommended for average activity levels. For more information see the pack..
Cereals , Derivatives of vegetable origin , Meat and animal derivatives (0.04% chondroitin sulphate) , various sugars , Algae (natural source of omega3) , Minerals , Molluscs and crustaceans (0.05% glucosamine)
Cereals , Derivatives of vegetable origin , Meat and animal derivatives (0.04% chondroitin sulphate) , various sugars , Algae (natural source of omega3) , Minerals , Molluscs and crustaceans (0.05% glucosamine)